The iRed MAX is the largest 60 bulb panel delivering clinical-grade irradiance at wavelengths of red and near infrared light (660:850nm). The most affordable 60-bulb red light device on the market today.
AVAILABILITY: IN STOCK L.A. WAREHOUSE
SPEC: FDA Class II Medical Device, CE, RoHS
Ships in 1-5 business days
Quality Guaranteed
2 Year Warranty
Nationwide Shipping
1–5 Days FedEx Delivery
Partnered Checkout
Visa, Mastercard, PayPal
60 LEDs allow for a greater coverage area and balanced light distribution when you are undergoing light treatments.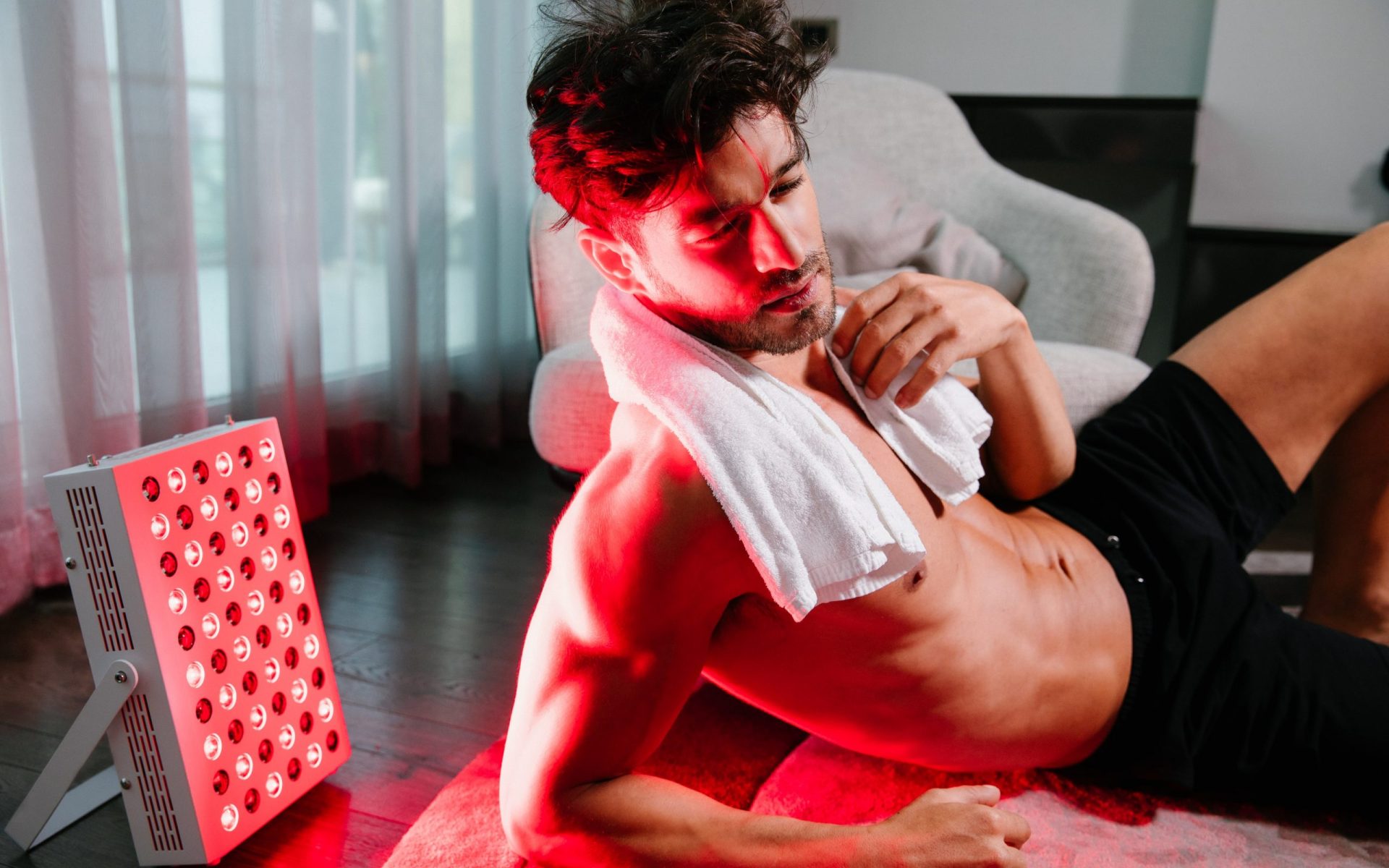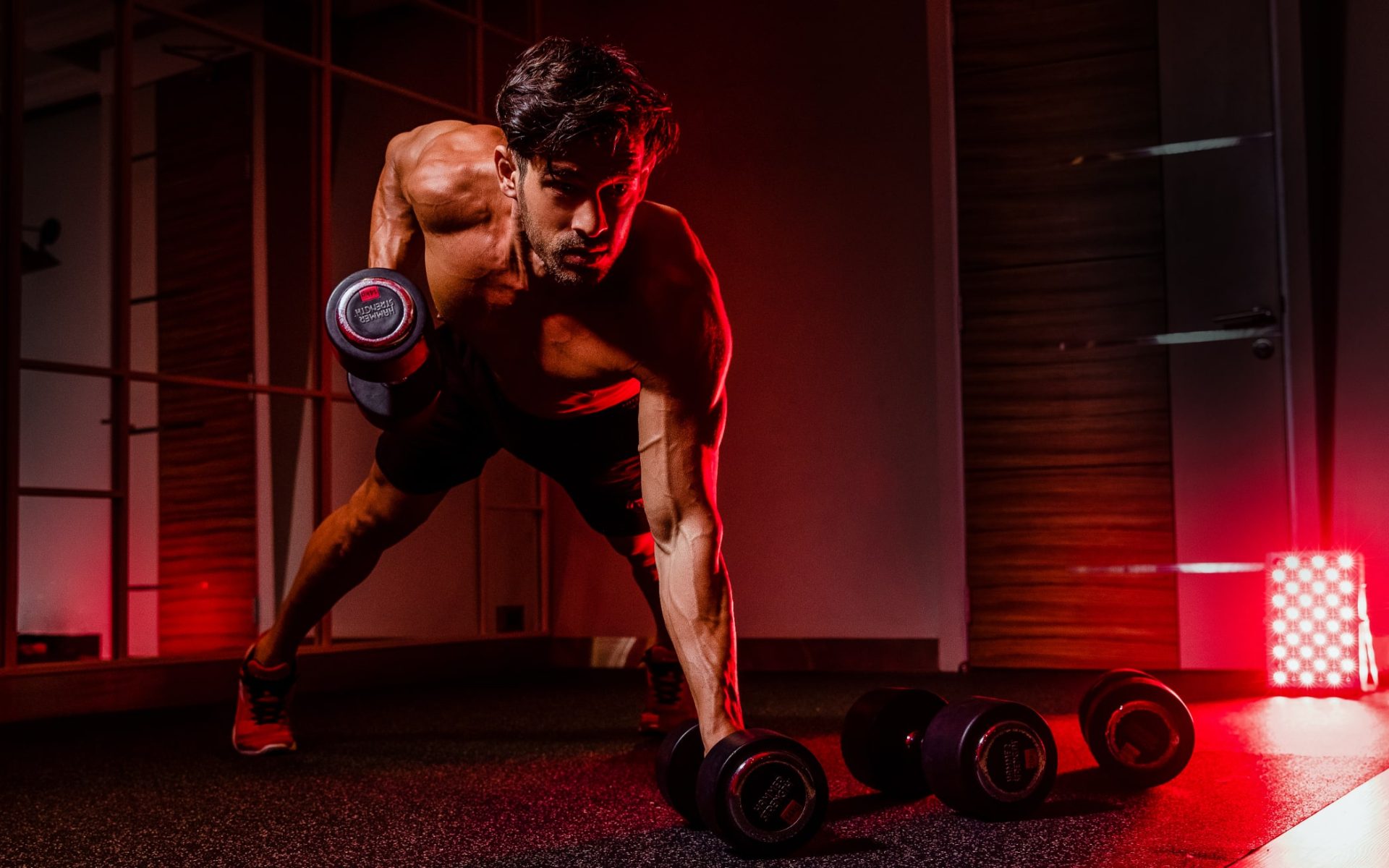 Robust Design For a Superior Lifespan
Our most robust device boasts a 100,000 hour lifespan, making it the perfect investment for light therapy in your home.
YOUR SAFETY IS OUR PRIORITY
iRed products are designed, manufactured, and tested in accordance with ISO 13485 quality management system and are nominated by the FDA as a Class II Medical Device.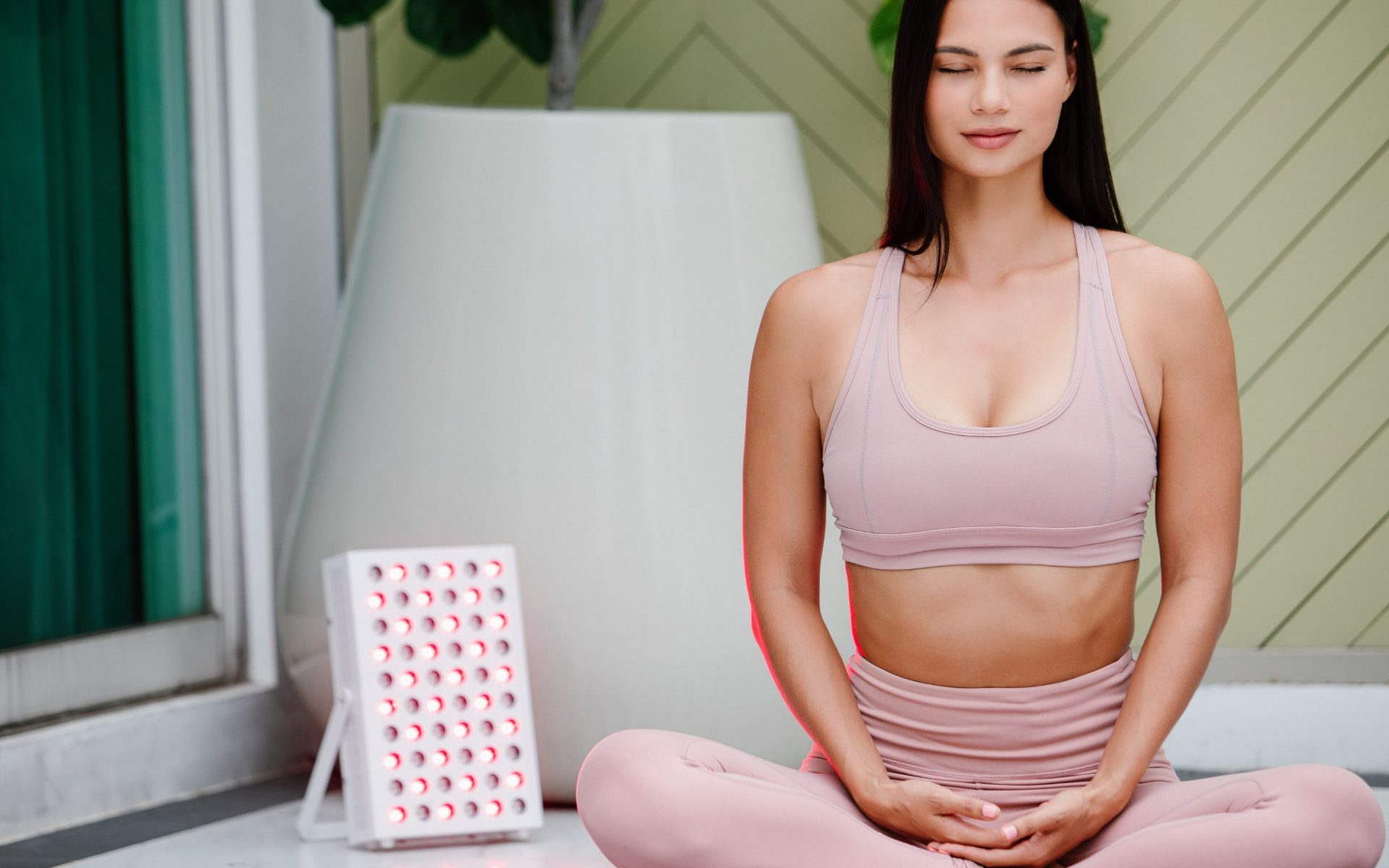 "The iRed MAX has drastically improved my muscle recovery after workouts."
Ghalen Williams | Athlete | Chicago, IL
Red light works by producing a biochemical effect in cells that strengthens the cell's mitochondria. In simpler terms, it helps increase the function of cells at the energy source. This energy-carrying molecule found in all living things is known as the ATP (adenosine triphosphate). So in theory, when your cells produce more energy, your cells can then function more efficiently, heal faster and rejuvenate better.
When used correctly and as guided by your provider, red light therapy is a completely safe and painless treatment that poses no unwanted side effects. Products, such as the iRed Red Light Therapy panel, use LEDs which emit low levels of heat that do not burn or harm the skin. It's not the same type of light that is used in tanning booths and doesn't expose your skin to damaging UV rays.
As the red lights are bright and uncomfortable for individuals who are sensitive to light, we always recommend wearing protective glasses (such as the ones provided in your iRed product) when using red light therapy. Alternatively, you can also just close your eyes if you do not want to wear goggles.
Definitely would recommend iREDUSA
Great product. I have seen positive results after only using it for a few days.
I like it
Although it is too early to report long-term results, after three days of using this RLT device I have experienced very positive effects.
Helps with chronic stiffness
I've been using this almost everyday for a month to help the chronic stiffness in my lower back after a herniated disc. It's been helping with consistent use. Wish I had bought one of these sooner.
Very large red light device for better coverage
I have been using this consistently for almost two months now. The device itself is large, a little on the heavy side, and very utilitarian looking. If you are looking for something cute to leave out between sessions, this isn't it. But, this is one that will really give you good coverage of larger areas of your body for treatment purposes, and you can really set up a small room and get a red light spa feel.
I do believe this works, but I'm not noticing much of a difference with my ankle. However, my ankle is pretty screwed up, and will probably need consistent therapy for a while before I start noticing changes that make a difference. I broke my ankle a few years ago, and it didn't heal correctly. So, then I had to follow up with surgery, and I'm not convinced it worked that well, as I constantly have problems. Anyway, I don't want to say this doesn't work just yet. I did read it can take anywhere from 8 to 12 weeks to notice a difference. I'm just came up on 8 weeks.
I will say that I have noticed I am sleeping better. It's hard to give this light 100% credit, but I do believe it is helping to calm me down in the evenings, so I can begin the falling asleep process. Normally, I am wide awake, and can't lay down or else I will toss and turn like crazy. So, between my red light evening therapy sessions I am doing, and my new side sleeper, neck support pillow I can say my sleep has been so much better, and my insomnia has been less.
I didn't think to try this on my hair, but I am going to do that and see if I see any differences in my scalp and hair loss. I also, when it is time, will be trying it on my surgery scars to see if it helps them heal. I will update the review after I try these other things out.
Incredible Red Light Therapy
This red light therapy device works to reduce inflammatory issues and rapidly advances healing of wounds and acne sores on my body. The therapeutic grade infrared light works to deeply penetrate the cell walls of the skin and calm and progress healing and also works to reduce insomnia and helps with symptoms of seasonal affective disorder by introducing the infrared wavelength to the nervous system and calms me down. These therapeutic methods are mostly used in holistic healing and provide me with excellent results and relief for central nervous system issues. This red light therapy is wonderful to have for use at home in a comfortable environment and the effects are noticeable on my body and in my general wellbeing, I absolutely recommend.
Red light therapy at home
I have been using this as part of my war on wrinkles. 10 minutes before bed, every night for a week and I do notice a difference in my skin. I also used it once on my sore shoulder (too much pickleball, is there such a thing?) and also noticed a difference. This is an easy machine to set up and use. I'm starting to believe all the hype about red light therapy. I figured the risk of side effects is low. Out of an abundance of caution, I do wear the protective goggles every time I use the machine even if it's not on my face.
Excellent red light therapy!
I've been using it for close to 2 months and it has definitely helped my skin! I also used it to spot treat my hamstring when I pulled it. It seems to have reduced the recovery time and helped with pain (that might have just been the warmth though!). The only down side is it is pretty clunky, won't really look nice if you leave it out, but it's built well and covers a lot of space.
Definitely well built IR red light therapy lamp
iREDUSA Red Light Therapy Device, Heavy Duty Lamp with 60 Bulbs:
The quality and built of this device is much better than I expected. Definitely well thought out and quality materials used to make it. The two switches to differentiate between red light and infrared is fantastic because it offers great adjustment ability for our personal use based on our needs. Red light therapy and infrared heat have been an important part of my protocol for the past 10 years and this lamp is a welcomed addition.
Wow. This is the BEST
I've owned several red light therapy devices and this is by far the best one. This is extremely solid and well made. It's easy to operate too. Some of the other ones I have are confusing and you can't tell if you're getting the NIR or not… this one you know it's actually on. Directions are very clear and the folding stand is perfect! I love this thing! Red light is AMAZING.
Using for lower back pain
To start this panel ended up being much larger than I anticipated, which I was just fine with! Red light therapy products are expensive for even the smallest of devices, so when it arrived and I realized it was the size of a bed side lamp, I was excited to try it out. I have chronic pain in my lower back that I've been dealing with for a number of years now. Most of the day I keep a lidocaine patch on it to try and lessen the discomfort and it does help some. But I've been wanting to try something like this to see if it would help with the internal inflammation. Each evening before bed I have been sitting in front of it while going through emails. I really like how powerful it is, because it's strong enough I don't have to wonder whether of not the light is reaching my back fully.
While it will take many weeks to see if there's any improvement deep inside, I do feel like there's been some lessening of the discomfort on the surface level. As if it's healing tissue from the outside going inward. Very excited to see even this minor improvement and see how well it helps for the long term.