The iRed NANO device harnesses the power of 20 LEDs delivering red and near infrared wavelengths (660:850nm). Lightweight and portable, so you have access to the most optimal light therapy treatments anytime, anywhere. 
AVAILABILITY: IN STOCK L.A. WAREHOUSE
SPEC: FDA Class II Medical Device, CE, RoHS
Ships in 1-5 business days
Quality Guaranteed
2 Year Warranty
Nationwide Shipping
1–5 Days FedEx Delivery
Partnered Checkout
Visa, Mastercard, PayPal
Feel The Power of RED & NIR Light
The 20 Bulb model lets you experience RED and NIR light options at the flick of a switch, giving you the most optimal light experience.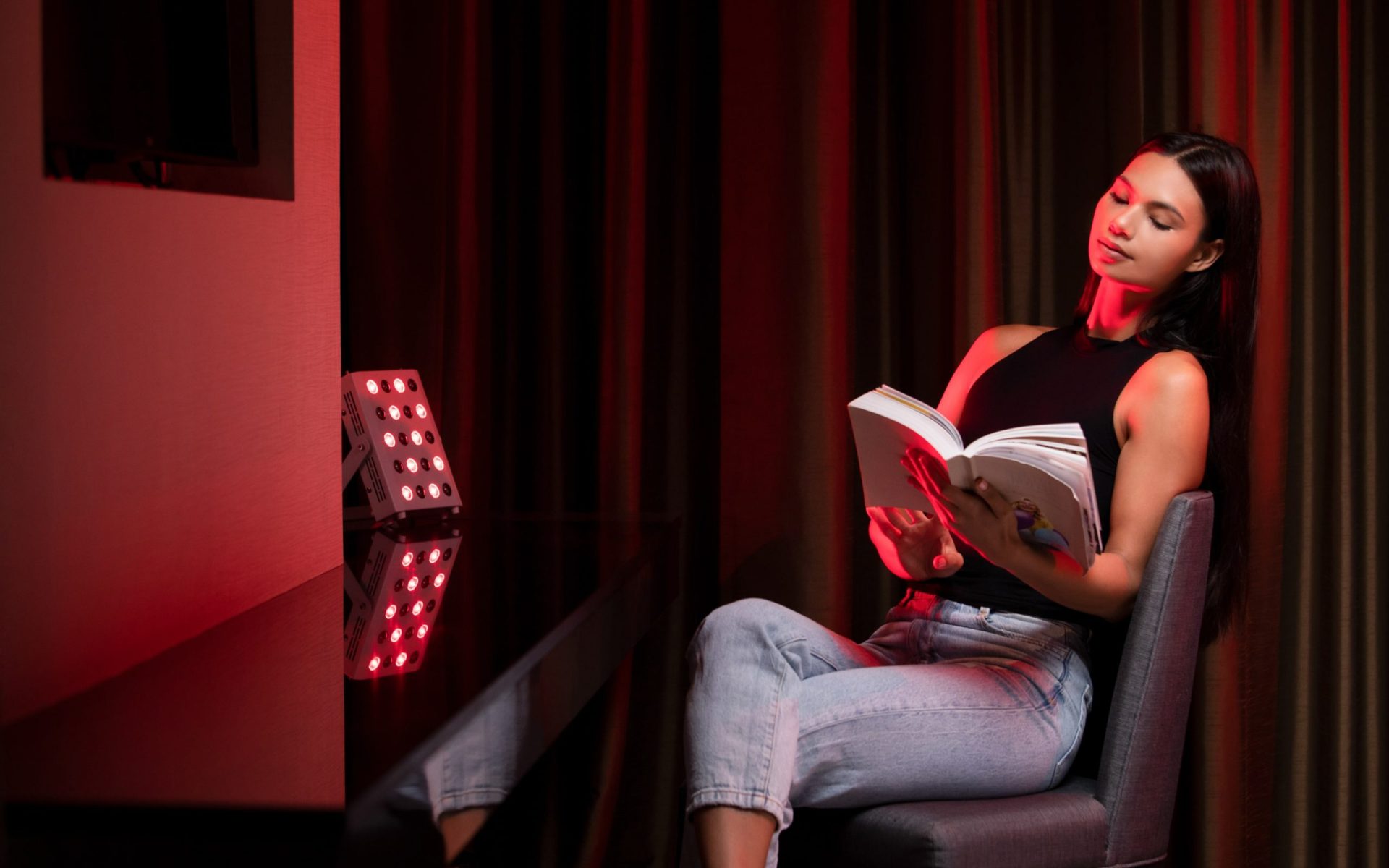 Red Light Doesn't Have To Break The Bank
We designed our high quality devices with affordability in mind, so the benefits of red light can be accessible to everyone.
YOUR SAFETY IS OUR PRIORITY
iRed products are designed, manufactured, and tested in accordance with ISO 13485 quality management system and are nominated by the FDA as a Class II Medical Device.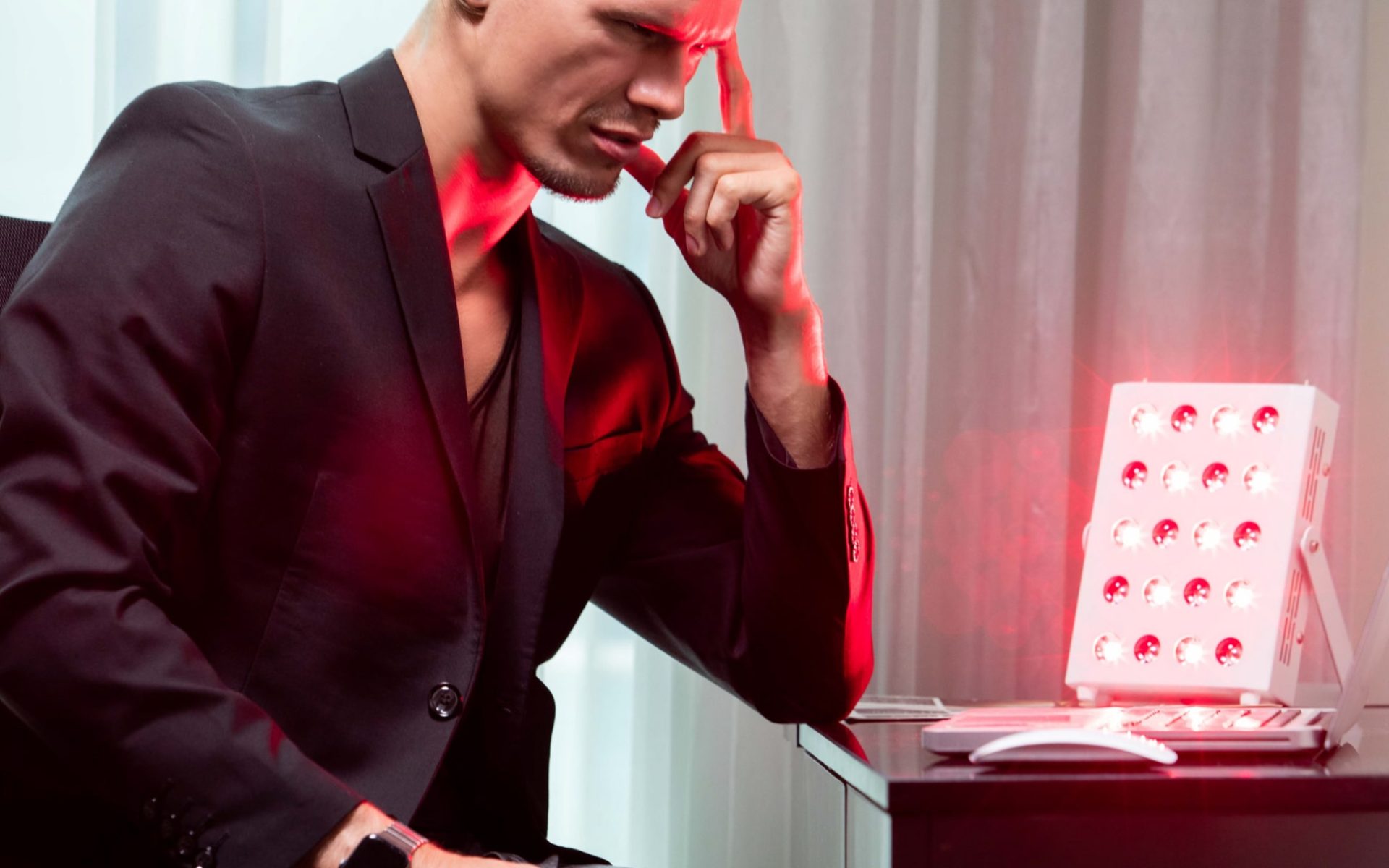 "The iRed NANO has helped me achieve a great night's sleep."
Molly Hudson | Proud mother of three + Yoga Instructor | Phoenix, AZ
Red light works by producing a biochemical effect in cells that strengthens the cell's mitochondria. In simpler terms, it helps increase the function of cells at the energy source. This energy-carrying molecule found in all living things is known as the ATP (adenosine triphosphate). So in theory, when your cells produce more energy, your cells can then function more efficiently, heal faster and rejuvenate better.
When used correctly and as guided by your provider, red light therapy is a completely safe and painless treatment that poses no unwanted side effects. Products, such as the iRed Red Light Therapy panel, use LEDs which emit low levels of heat that do not burn or harm the skin. It's not the same type of light that is used in tanning booths and doesn't expose your skin to damaging UV rays.
As the red lights are bright and uncomfortable for individuals who are sensitive to light, we always recommend wearing protective glasses (such as the ones provided in your iRed product) when using red light therapy. Alternatively, you can also just close your eyes if you do not want to wear goggles.
Heavy, well made, effective
This laser panel is very effective and easy to use. It can stand on its own and pivot,or can be hung (hanging cable included), depending on where you need therapy. I placed it on the floor and used it for my foot.
I used this to aid post surgical recovery, following my orthopedic surgeon's advice to try laser therapy, after not much help from a steroid shot. Red light therapy supports healing and muscle recovery. Exposure to natural light produces new blood vessels which increase blood circulation and oxygenation of tissues, for natural healing. I used this for 10 minute treatments at least once a day and had less pain and swelling in a few days, and enough improved flexibility to avoid another painful steroid shot at my follow up.
The machine itself is all metal with a very heavy duty, industrial appearance. The instructions are detailed, and include a quick start guide, and focus a lot on safe usage. There are separate hard switches for visible red light and near infrared light, you can use either or both at once. Eye protection is included.
Great size, very bright and has a nice cooling fan to keep it from getting too hot
I love the size and quality of this red light therapy lamp. It has a great stand or the hardware to hang it on the wall. The goggles are also wonderful quality ant make me feel safe using the lamp. I'm trying this on my varicose veins to see if it will help with appearance as well as pain. So far the pain seems a bit less, but it's still early in my treatment. It's something I try to use daily and fits nicely under my desk at work. Very durable and has 2 different light therapy options that can be used together. Instructions are detailed and helpful. I have high hopes for this and so far I'm not disappointed.
Overall relief
I use this about twice a week and I have noticed some positive changes with my skin. Please be sure to use the goggles included when using this for your face because the red light will bother your eyes. I use this when I have headaches as well. The only thing I wish is that it had better safety features like auto shut off or a timer.
Works well so far
So far it works as advertised. I have several problem areas I've treated for a few days and am noticing improvements.
Pain relief in short time
It was hard to believe I got relief in such a short time. My friend who recommended this little device said it should take two or three times longer to see the results. But so far I highly recommend it!
Heavy duty
Having tried a number of red light therapy lamps this one is both one of the smallest but also one of the heaviest by far not that that's a bad thing since it really makes you feel like you paid good money for a high quality product. Now in terms of the cons really all I can complain is that the stand piece is super hard to adjust and I also which there was a bit more customization option like other ones.
Solid unit!
My doctor has told me that infrared light therapy is extremely beneficial. As a Vine reviewer, I have tried several of these infrared devices and this one is, by far, my favorite. It is built like a tank and puts out significant amounts of infrared light at multiple wavelengths. I've been using this almost every day for a month now and it has really helped to relieve my aches and pains from doing HIIT workouts. I have also noticed that I'm getting more deep sleep.
Lightweight, warm and seems to work well so far!
My mother-in-law and I have both been testing this out for a few weeks now and are happy with the results, as one of us is trying to increase blood circulation to the hands and the other to the feet. It's only been a few weeks but I feel a bit better and have less issues in my right foot, which has given me trouble for years.
This unit is fairly lightweight, more than I expected, in fact. This makes it easy to move around your home, or to bag/box up and take with you somewhere. It also heats up nice and quick as well.
Remember to have on glasses/googles to protect your eyes when you use red light therapy!
Effective and Convenient Red Light Therapy Device
I've been using the iREDUSA Red Light Therapy Device for a few weeks now, and I'm already feeling the benefits. It's easy to use, lightweight and portable, making it convenient for me to use anytime and anywhere. The 20 bulb lamp emits therapeutic wavelengths of red and near-infrared light, providing enhanced cellular function, pain relief, and improved sleep quality. It's safe to use with its settings of 660nm visible red light and NIR 850nm near infrared light, and the quick setup includes everything you need to get started right away.
Seems to be better quality than others I've tested
This will be a two-part review. I will have to come back after a few months to see if I noticed anything while using it for different things. I googled the company and they seem pretty reputable. I like that they have a US headquarters in Los Angeles, California.
Upon opening the box, I could tell that this was a decent quality red light therapy lamp. Feels heavier than expected and the control switches work well.
For best results, this lamp should be placed 3-8 inches from the area you wish to treat and use it for 10 minutes at a time, up to 3 times a day. Things won't happen overnight, so I will report back in a few months.